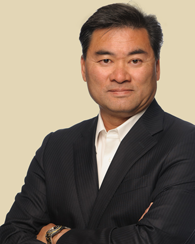 Joseph Fan
President, CEO
Joseph founded Brighton Management in 1994, but even before then, he was working in hotels, investing, and managing hotel and real estate portfolio for his families and friends. All in total, with over thirty years of experience in the hospitality and real estate industry, Joseph has developed a unique perspective and management style, which focuses on long-term relationship, returns, and effective revenue management and efficient operations. With his experience of managing the portfolio of his family and friends, as a starting point, Joseph developed deep and great appreciation to manage assets with candor and responsibility. He targets and analyzes high opportunity properties, engages in skillful negotiations, and streamlines management for growth. He deeply understands an owner's perspective and does the utmost to look after the interest of an owner. This understanding has garnered strong loyalty from his clientele. Many executives on the Brighton Management Executive Team have been long-term employees, many dating back to the beginning of the company.
As a person who invests in long-term relationships, over the years, Joseph has fostered strong relationships with major hotel brands, including, IHG, Marriott International, Hilton, Hyatt, and Wyndham. The relationships and the underlying competency of the company has made Brighton Management a preferred third-party management company for major brands.
He takes great pride in giving back to the community, both through his own efforts and through those of the employees of the managed hotels, and he has been a dedicated supporter and sponsor of several non-profit organizations including the Special Olympics, McKinley Children's Center, and Kern County's American Red Cross where he currently served as a member of its Board of Directors.
Joseph also serves as a Board member of the American Hotel Association, a Director of the California Lodging Industry Association, and a Board member of the Taiwan Hotel and Motel Owners Association of Southern California.